PHILADELPHIA — When Lawrence (Larry) Antonucci Jr. launched the J&K Fresh East perishables division of 721 Logistics in January 2012, "We knew that technology was not an area that was real prevalent from the customs brokerage perspective," he said. So, "we invested heavily in technology, hiring three full-time IT personnel in the last year-and-a-half," in order to add further value to their service offerings by creating a system that raises the bar for perishable customs brokerage.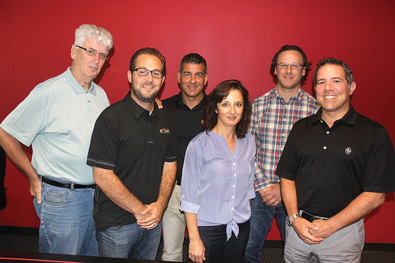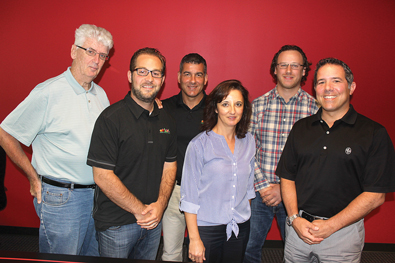 The firm this year is completing the rollout of its own "FreshLook" brand software. "This technology isn't just 'track and trace.' It was designed specifically for perishable customs clearance and import coordination," he said. "We've interfaced it with our CBP (U.S. Customs & Border Protection) certified back office software and created a 'knowledge base' platform that pulls broker, CBP, PGA (Participating Government Agency) and data from other logistical port operations into a user-friendly Internet-based dashboard application. FreshLook presents information to our customers in a way that enables them to eliminate paperwork, remove redundancy, and create operational efficiencies within their own operations and processes. We have had great feedback from our customers, especially on how much FreshLook has improved visibility, work flow and resource allocation."
The J&K Fresh brand started in Inglewood, CA, by Lynette Keffer, the founder of J&K Fresh LLC. Expanding the brand to Philadelphia with the J&K Fresh East team covering all ports east of the Mississippi and Keffer's office covering all ports west of the river, Antonucci said the brand has a national presence and is able to clear perishables all over the country.
John Ercolani III, a partner in J&K Fresh East, said, "A lot of industries work in days or hours. We operate in minutes. When port inspectors release a fresh commodity to dispatch, there is immediate mobilization to get the product on the road to customers.
"FreshLook is a tool that allows us to effectively manage by the minute," he added. "We see this as a real game changer. In addition to its dashboard capabilities and features, FreshLook interfaces seamlessly with our clients' systems in order to populate their back office ERP systems."
In addition, Ercolani said, "because it pulls together all the information we need for clearance and facilitation, it provides forecasting analysis that allows us to prepare operationally for spikes in volume around various deals and programs, as well as to inform relevant government agencies of anticipated arriving volumes."
Another company partner, John Antonucci, noted that FreshLook "is a unique cold chain management application that allows produce importers to manage their programs from origin to their cold storage facilities."
The firm has gone from 23 to 28 employees in the last year and continues to grow.
Author: Tad Thompson