J & K Fresh East uses GMS ITEC software to successfully transmit and release two entries during pilot
testing period.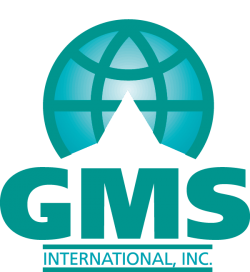 CLOSTER, N.J. – Oct. 8, 2015 – PRLog — GMS, a leading provider of software to Customs brokers and freight forwarders, has announced the successful transmission of ACE Entry Summaries certified for ACE Cargo Release with FDA Prior Notice by their broker client, J & K Fresh East, a division of 721 Logistics.
The Automated Commercial Environment, or ACE, is the new system that Customs and Border Protection (CBP) is deploying for the entry and release of imported merchandise. The FDA pilot program was opened to only a handful of Customs brokers and their software providers for testing the new FDA Participatory Government Agency (PGA) message sets. ACE collects the data and routes it to FDA and other agencies for review and release. The purpose of the pilot program period is to ensure that when ACE goes live as the system of record for import cargo release that there are minimal errors or delays thanks to a thorough vetting by the trade. Scott Rockower, Vice President of GMS International, says, "Several clients of our ITEC software for Customs brokers are in the FDA pilot. We have worked hard with our clients, CBP and FDA to successfully send and receive responses. We have clients who are participating in pilots with other agencies as well such as FSIS and the the Agriculture Department's Lacey Act and look forward to continuing to demonstrate our software's readiness for the go-live of ACE." The two entries of citrus fruit were for a client of J & K Fresh East. Evan Moss, Import Manager for J & K Fresh East, says, "J&K have had a relationship with GMS and their ITEC software for more than two decades. As a Customs broker handling perishable commodities, we can ill afford to experience any delays in cargo release. We were fortunate to be accepted into the limited pilot and GMS has been an engaged and proactive partner. It is a strategic advantage to tell our clients that we are taking every step possible to ensure continuity of their supply chains when ACE officially goes live in the coming months." GMS has been an active participant in the Automated Commercial Environment for the decade-plus lifespan of its development. Rockower is also a regular participant on weekly ACE status calls, monitoring changes and deployments to ACE and contributing to iterative deployments and testing. GMS provides both locally-installed and cloud-based software solutions for U.S. Customs brokers and international freight forwarders worldwide.
Source
Author: Position : Global