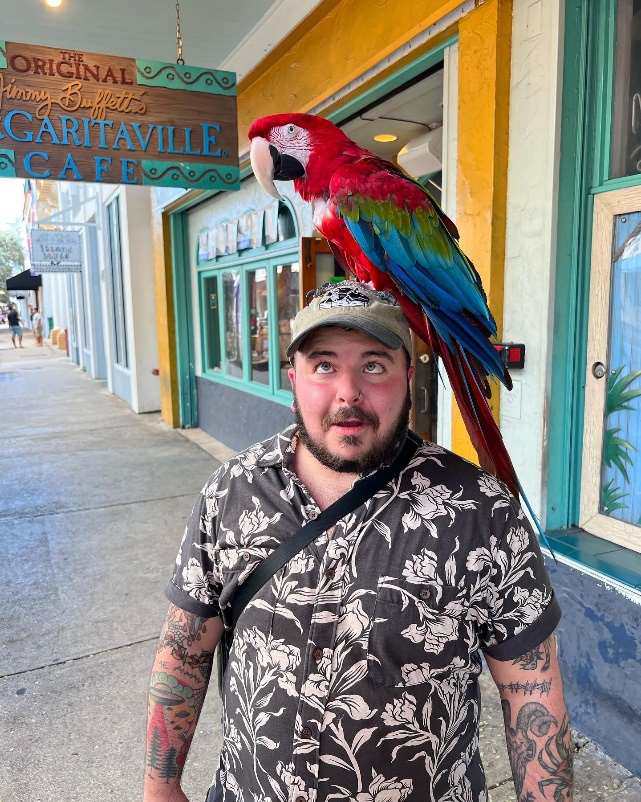 What is your title and give a brief description of your role:
Senior Import Specialist. I key entries of perishable imports and work with CBP/the ports to get my customers' shipments released and loaded onto trucks to be taken to a grocery store near you! My customers include Fyffes, Del Monte, Mission, and more!

How long have you been at 721:
A whole dang decade.

What is your favorite part of working at 721:
The Potlucks. But also, all my rad co-workers!

Who has influenced you the most when it comes to how you approach your job:
My dad, for sure. He has taught me the value of working hard and always having a goal to keep yourself motivated.

What is a goal you are currently working on? (Personal or professional) :
I'm working on attempting to eventually deadlift 300lbs. Heavy emphasis on the "eventually."

What are some of your hobbies:
I really love to cook and try all different kinds of foods, I'll try anything once. I am also big into video games and drinking stoop beers.

What was your favorite toy growing up:
All my gaming consoles and my binky bear.

What are you currently reading and/or watching:
Currently trying to rewatch/finally finish the Walking Dead. For the nerds out there I'm also currently playing Baldurs Gate 3 and Starfield.

If you could switch places with a famous historical figure for a day (past or present) who would it be:
Leonardo Da Vinci. I just gotta know what it's like to have such a magnificent mind.
Source: The 411 at 721 Company Newsletter